Beet & Avocado Summer Salad: An Easy 4-Ingredient Meal That Can Be Made in Less Than 5 Minutes
This nutritiously easy 4-ingredient summer salad can be made in less than 5 minutes, which is why I have added it to our summer salad rotation. Keeping fresh produce like beets and avocados in stock will make eating healthy at home a breeze during the busy summer months.
Beets and avocados provide an array of refreshing flavors and energizing nutrients. When these two superfoods combine they offer a generous amount of
anti-aging vitamin C
and appetite pleasing fiber. The creamy and buttery texture of the avocado and feta; together with the honey and ginger infused beets are so delightfully tasty that salad dressing isn't even necessary.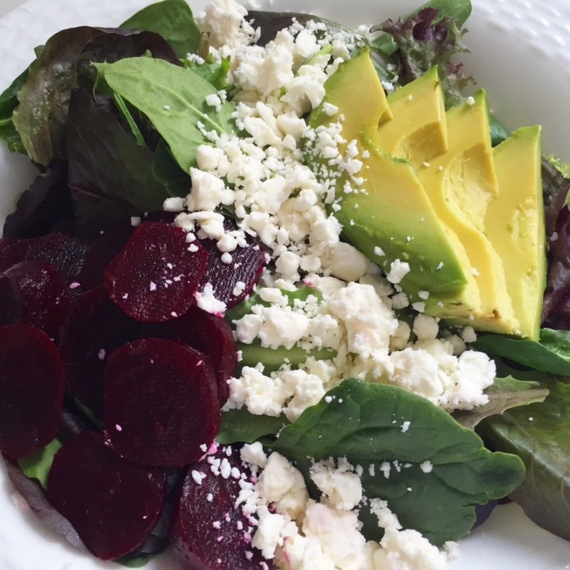 Ingredients (1 serving)
2 c organic spring mixed greens
3 small ginger and honey infused beets, sliced
¼ c crumbled feta cheese
½ avocado, sliced
Directions
1. Place mixed greens in a bowl.
2. Add the sliced beets, crumbled feta, and beets.
Found on:
Beet & Avocado Summer Salad: An Easy 4-Ingredient Meal That Can Be Made in Less Than 5 Minutes | Helen Agresti RD